Our Large Animal Removal Services
With Your Trusted San Jose Area Tallow Company

Gentle. Respectful. Dignified.
It is never easy to endure with the loss of a fallen horse or a beloved farm animal such as a cow or llama. That's why CPM Equine and Livestock Removal is here to help you during this difficult time. Our caring and compassionate team can help with certain after-life care services and arrangements in an effort to reduce the stress you're experiencing with the loss of your gentle giant. Explore our services below, and connect with our team to let us know how we can assist you with your fallen animal.
Our Large Animal Removal Services & After-Life Care
Here at CPM Equine and Livestock Removal, we offer specialized animal care services ranging from dignified large animal removal and transport to after-life care services such as cremations. You see, as animal lovers ourselves, we understand just how difficult losing an animal can be, which is why we want to help ease the stress and confusion you may be experiencing at this time. Not only that, we want to ensure the animal is removed with the utmost care, respect, and safety while also ensuring your health and the health of others.
Large Animal Removal For All Creatures
While we work with a lot of horses, cows, and other livestock, we are able to assist you with all types of large creatures. Here are the animals we can remove, transport, and extend our after-life care services to:
Horses
Mules
Donkeys
Mini-Horses
Ponies
Cattle
Large pigs
Llamas
Deer
Sheep
Moose
Bear
If you do not see a specific animal on this list that you need assistance with, please contact our team at (831) 566-8229 to discuss the specific services you require.
All services delivered with kindness, compassion, and understanding.
Keen attention to safety and cleanliness.
We strictly adhere to local, state, and federal animal removal and transport guidelines.
We can handle all types of removals, even those that are more complex.
We can provide same-day services.
We are on-call and available 24/7.
We cover a wide service area covering all of the San Francisco and Monterey Bay Area.
We work with ranchers, veterinarians, boarding facilities, stables, equine centers, and municipalities.
Connect With Our Team Today
When you have lost a horse, a farm animal, or any other type of large animal, we can help with removing and transporting your fallen animal, and we can assist with their after-life care. Connect with our San Jose area tallow company to arrange a service.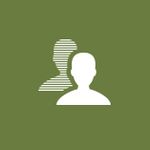 With more than 18 years of experience, owner Adam Henderson and his team are focused on delivering professionalism, empathy, and respect, exactly when you need it most.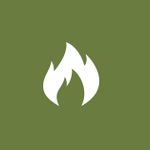 We provide transportation to the destination of your choice. Our team also transports livestock, donkeys, sheep, goats, and other large animals.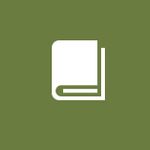 Here, you'll find a wide variety of information, including articles focusing on equine loss support, euthanasia, and more.